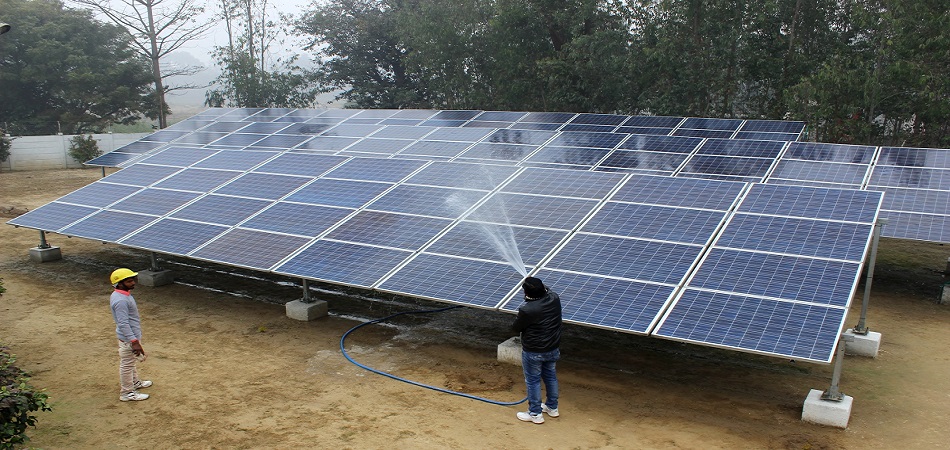 Mini Grid Solar PV System
Renewable energy-based mini and micro grids offer the benefits of boosting rural local economy and enterprise development, thereby generating employment opportunities and raising individual/household income, while meeting their day-today energy needs. A well-planned and focussed approach is called for scaling up mini and micro grids installations as per the needs of a developing country. Today, a range of reliable RE technologies to generate, distribute, and manage power for a wide variety of applications are making the installation of micro grids popular. In view of the decreasing costs of delivered solar power including batteries for energy storage, municipalities all over the world are turning to installation of a large number of micro grids.
Policy on Micro & Mini Grids in India
The Ministry of New and Renewable Energy (MNRE), Government of India, has issued a national draft policy on setting up RE-based mini and micro grids in the country. The objective of the policy is to promote decentralized solutions based on RE sources (such as solar, wind, biomass, and small hydro) with its enormous potential, for meeting the lighting needs and other electricity requirements in unserved rural parts of the country. It envisages RE-based micro and mini grid solutions and approaches for overcoming challenges, and being perceived as a durable solution to provide reliable and cost-effective energy access for rural homes, cater to productive and commercial loads, accommodate future loads, and connect with grid and feed surplus power, if needed. The government equally encourages active participation from energy service companies (ESCOs) in the RE-based mini and micro grid program for providing clean power to rural households. They are being empanelled as rural energy service providers (RESPs). The Ministry has set a goal to deploy at least 10,000 RE-based micro and mini grid projects in India. An estimated capacity of 500 MW RE-based mini/micro grids (average size 50 kW) are proposed to be set up to provide energy to every household beyond the basic needs during the next five years to attain a sustainable growth in the country.
The underlying principles of the policy are as follows:
Mainstream RE mini grids for enhancing access to affordable energy services and improving the local economy
Streamline project development procedures for ESCOs
Provide operational frameworks to operate along with the distribution company (DISCOM) grid
Optimize access to central financial assistance and other incentives
ESCOs interested to deploy micro grids (less than 10 kW) are recommended to install projects in a cluster format (in contiguous areas) to improve operational and cost efficiency. The cluster format offers the possibility of interconnecting projects in the future. The policy favors deploying large-sized mini grid projects and permit ESCOs to deploy projects with capacities above 10 KW.